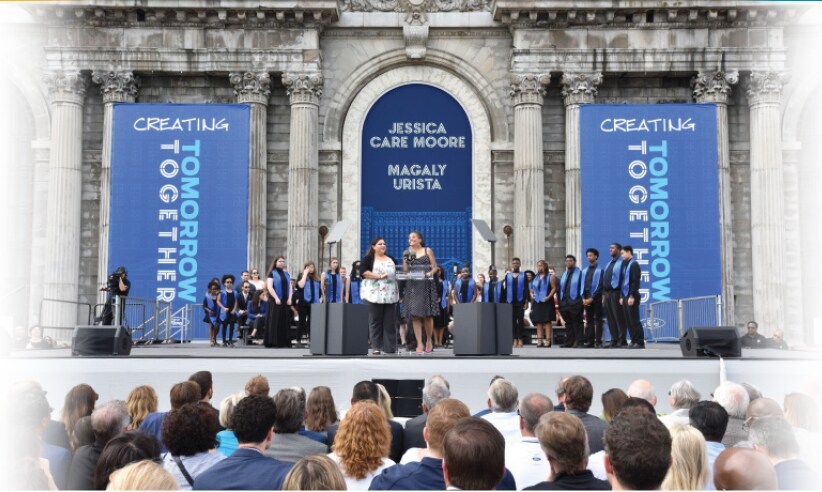 Bob Maxey Ford is delighted to offer our X-Plan Pricing to our Corktown friends and neighbors
As Ford reimagines our business for a new century, we have turned to Detroit's oldest neighborhood as a launchpad for our plans.
In Corktown, we are creating a center of innovation that will benefit the local community and help transform Detroit into the
mobility capital of the world once again. As part of our long-term commitment to this area, we'd like to make our exclusive
X-Plan Partner savings plan available to our Corktown friends and neighbors on any eligible new Ford or Lincoln vehicle.
The benefits of X-Plan pricing*
• Exclusive savings - X-Plan pricing* is available only to Friends and Neighbors and their household members
• You pay one low price - no negotiating needed
• Significant savings - X-Plan savings* are available in addition to most other publicly offered programs
• Exceptionally easy to use - clear, simple procedures* and identification requirements
• Wide vehicle choice - most Ford and Lincoln models are eligible*
2018 F-150 XLT
Sticker Price: $46,410
X-plan Price: $43,375
2018 Explorer XLT
Sticker Price: $42,755
X-plan price: $39,490
We Value the local community
Ford's mission has always been to build better communities everywhere by starting with the ones we call home. It's how we create
tomorrow, together. Building on the incredible community already in Corktown, Ford is committed to working with local residents
and businesses to ensure our development efforts bring a positive impact to the area.
This special offer is only available to those customers residing in Corktown, North Corktown and Hubbard Richard according to the
map below.

To learn more about X-Plan savings, visit CorkTownIsFriendsAndNeighbors.com and log in using your Special Partner Code: 57FHH.
If you have any questions or need additional information, please contact us at 313-392-9200.